Startup Genome
Startup Genome is the leading global research and advisory firm in innovation policy. They have advised on the ecosystem development strategy and action plans of more than 150 government and agency clients across six continents in over 55 countries to date.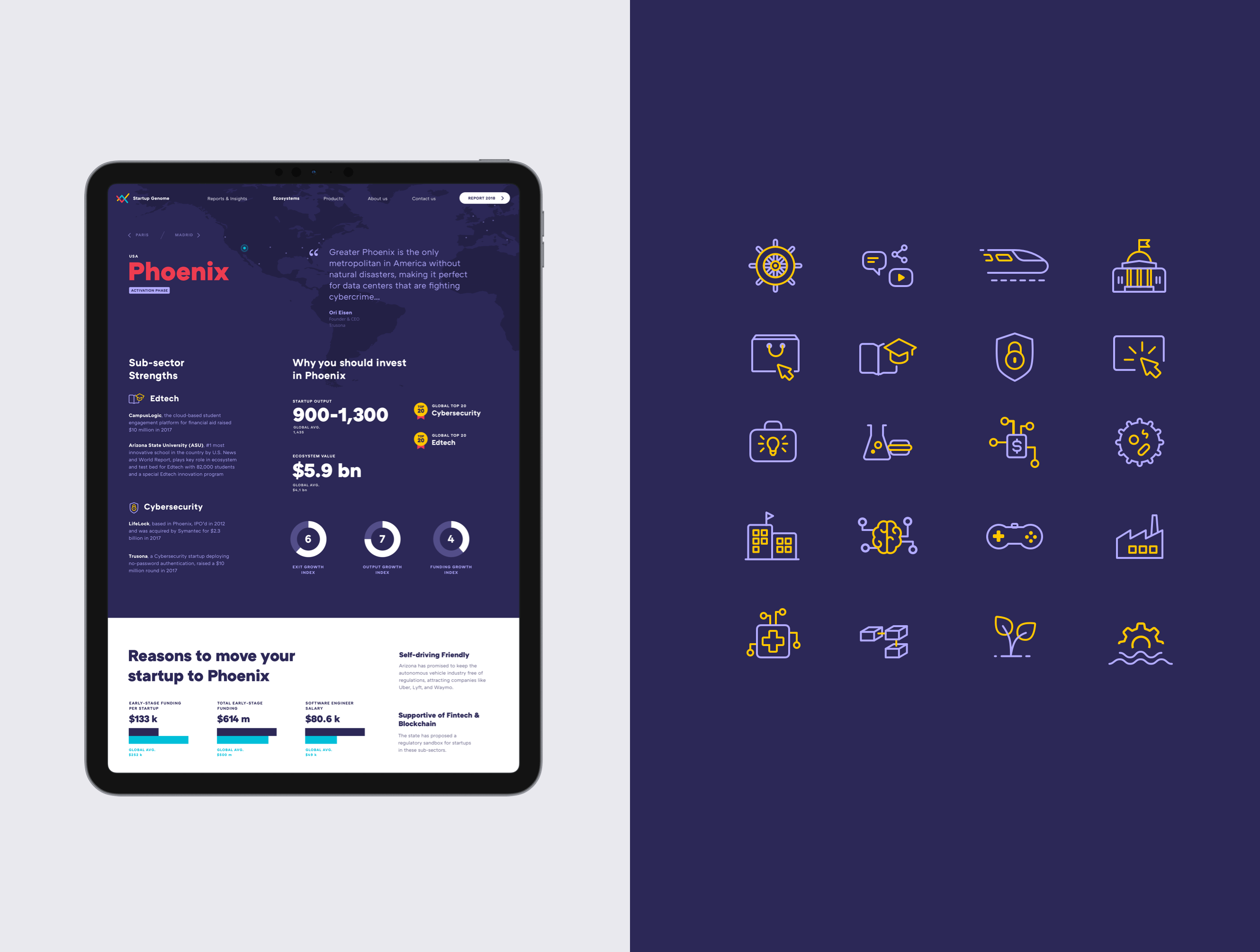 Goals and Challenges
The main challenge was to create an intuitive and accessible interface that allowed users to easily navigate through a vast amount of information and data. We wanted to ensure that the user experience was smooth and frictionless, representing the values of clarity and efficiency of Startup Genome.
For Startup Genome, a leading platform in research and analysis of startup ecosystems, it was crucial that their website reflected their innovation and leadership in the sector. We focused on a design that not only improved aesthetics but also optimized the user experience (UX) and user interface (UI).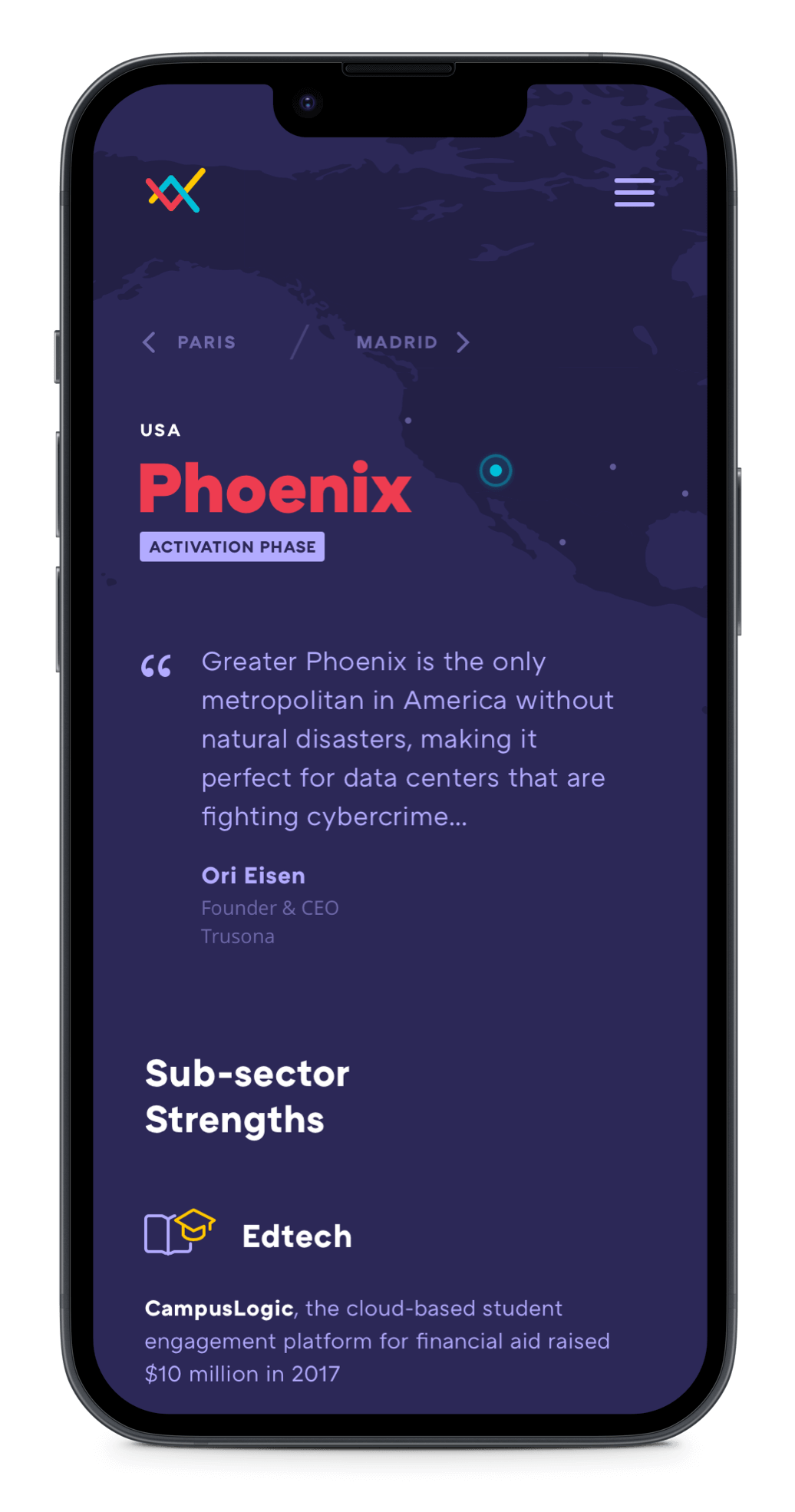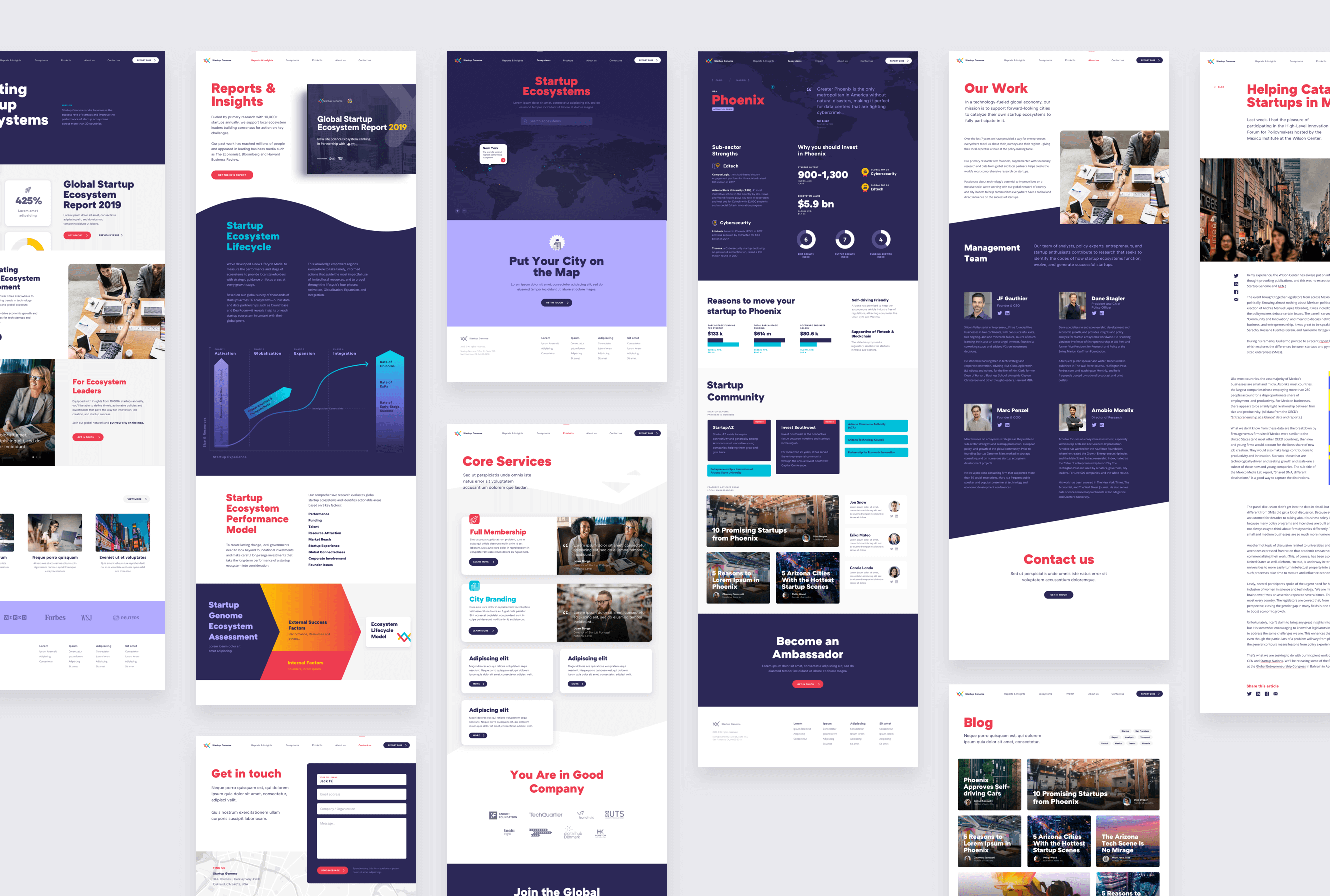 We used a user-centered approach, conducting research and usability testing to understand their needs. The UI design focused on simplicity and creating a clear visual hierarchy, using colors and typography that reflected the brand's identity. The UX was designed with intuitive navigation in mind, with a responsive design that ensured an optimal experience on various devices.
The new website design for Startup Genome has resulted in good user interaction, with an increase in time spent on the page and a decrease in the bounce rate. User feedback has been very positive, highlighting ease of use and effectiveness in presenting information.